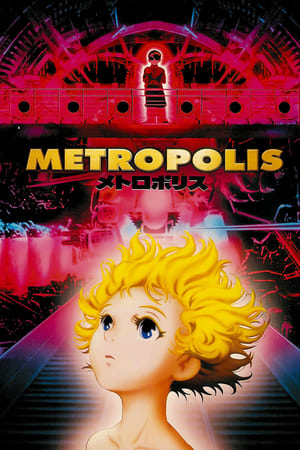 Metropolis
344 Views
Kenichi and his detective uncle, Shunsaku Ban, leave Japan to visit Metropolis, in search of the criminal, Dr. Laughton. However, when they finally find Dr. Laughton, Kenichi and Shunsaku find themselves seperated and plunged into the middle of a larger conspiracy. While Shunsaku searches for his nephew and explanations, Kenichi tries to protect Tima (a mysterious young girl), from Duke Red and his adopted son Rock, both of whom have very different reasons for wanting to find her.
Genre: Animation, Science Fiction
Stars: Kei Kobayashi, Yuka Imoto, Kōki Okada, Tarô Ishida, Kôsei Tomita, Norio Wakamoto
Crew: Katsuhiro Otomo (Screenplay), Hiroyuki Okiura (Key Animation), Masafumi Mima (Sound Director), Shinji Komori (Producer), Rintaro (Director), Rintaro (Musician)
Country: Japan
Language: 日本語
Studio: Bandai Visual, Destination Films, Toho, DENTSU Music And Entertainment, King Record Co., Sony Pictures Television Studios, Studio 4°C, Metropolis Project, Madhouse, Kadokawa Shoten, Tezuka Productions, Imagica Lab.
Runtime: 108 minutes
Quality: HD
Released: May 26, 2001
IMDb: 4
Keywords:
android
,
jealousy
,
metropolis
,
future
,
son
,
control
,
based on comic
,
steampunk
,
mecha
,
conspiracy
,
robot
,
synthetic human
,
anime